Contact Us Today!
You Are Only One Phone Call Away From Getting AWARD WINNING DENTISTRY!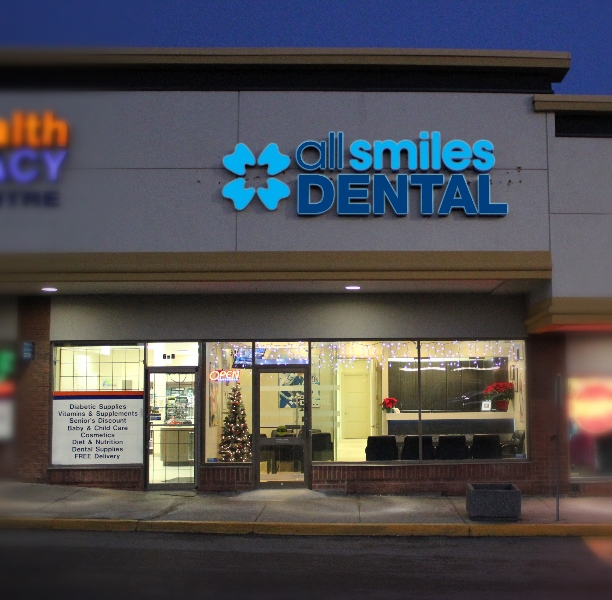 Emergency Dentist in Newmarket
Contact our office for an appointment via phone or Online!
Dental Care Services
 

Hours

Monday
9:30am-5pm
Tuesday
9:30am-6:30pm
Wednesday
9:30am-8pm
Thursday
9:30am-8pm
Friday
9:30am-6pm
Saturday
9am-5pm
Sunday
10am-2pm
Got a question for Dr. Albatish?
Dr. Nada Albatish has always made it easy for her patients to have access to her wealth of knowledge and expertise to insure that her patients are well informed of all of their options. The entire team at All Smiles Dental is dedicated to making their patients which they credit their award winning reputation to. Free consultations are always available for patients who have complex issues or issues that they just can not make a confident decision on based on what their knowledge. All Smiles Dental also offers patients with uncertainties with second opinions that are complimentary. So why hesitate? Call us today!
All Smiles Dental is open 7 days a week to insure that our patients always have access to exceptional dentistry.
Please fill out the form below and we will get back to you.